May 2nd, 2007.  Ferry Plaza Wine Merchant.  San Francisco, CA.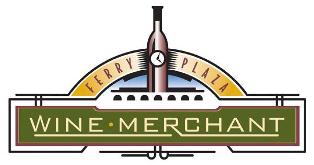 Join us Wednesday, May 2nd, from 4:30-7:30pm, when we welcome Mia Klein, owner and winemaker of Selene Wines, to our Wine Bar. Selene is the venue for the personal winemaking expression of Mia Klein, a consulting winemaker noted for her work at wineries like Dalla Valle, Fisher, Bressler, Spottswoode, Araujo, and Viader. Her winemaking prowess is highly respected throughout the industry and she has a legacy of highly prized wines from the plethora of different labels that she has worked with. Selene, on the other hand, is her own baby. She owns it, sources the grapes, works with the growers, oversees harvest, makes the wines, collaborates on the labels, and watches over sales. She is involved from start to finish.The evening of our Wine Bar event you will have the opportunity to taste her wines while visiting with this legendary winemaker. You can ask her about her approach to making Selene wines versus making wines for other labels. You can quiz her about her most memorable vintages, both good and bad, in her lengthy career. You can finally get the answer to that nagging question about some of the gems in your cellar. You can talk to her about riding motorcycles, one of her many passions. You can even ask her who the young water skier is on the Chesler label (another urban legend revealed). You will definitely never forget the night you met this unforgettable wine maven. She is unique. Oh yeah, and her wines are really terrific, too!
The following wines are served as two ounce glasses. If you find a favorite and would like a full glass just ask your bartender. These wines will be available for retail sale while supplies last…  
 
The cost of the flight will be $33 and will include the following wines:2006 Selene Sauvignon Blanc Hyde Vineyards, Carneros (15th Anniversary Bottling), Retail $30, 5oz. glass $10 2005 Selene Merlot Frediani Vineyard, Napa Valley, Retail $46, 5oz. glass $13
2004 Selene Cabernet Sauvignon, Napa Valley, Retail $75, 5oz. glass $20
2003 Selene Chesler Red Wine, Napa Valley, Retail $75, 5oz. glass $20
2004 Selene Dead Fred Cabernet Sauvignon, Napa Valley, Retail $75, 5oz. glass $20
Hope to see you all there!
Debbie, Peter, Bo and the entire FPWM team.